SYTON installed digital signage for the company lobby. Its functions include scrolling news, weather, media slides, event lists and company tasks
Every day, more and more companies in the world begin to use digital signage to provide a pleasing, likable and useful lobbying experience for the company lobby. From welcome screens to digital catalogs, digital signage in the lobby can have a significant impact on your company. If you also want to use digital signage for internal communication.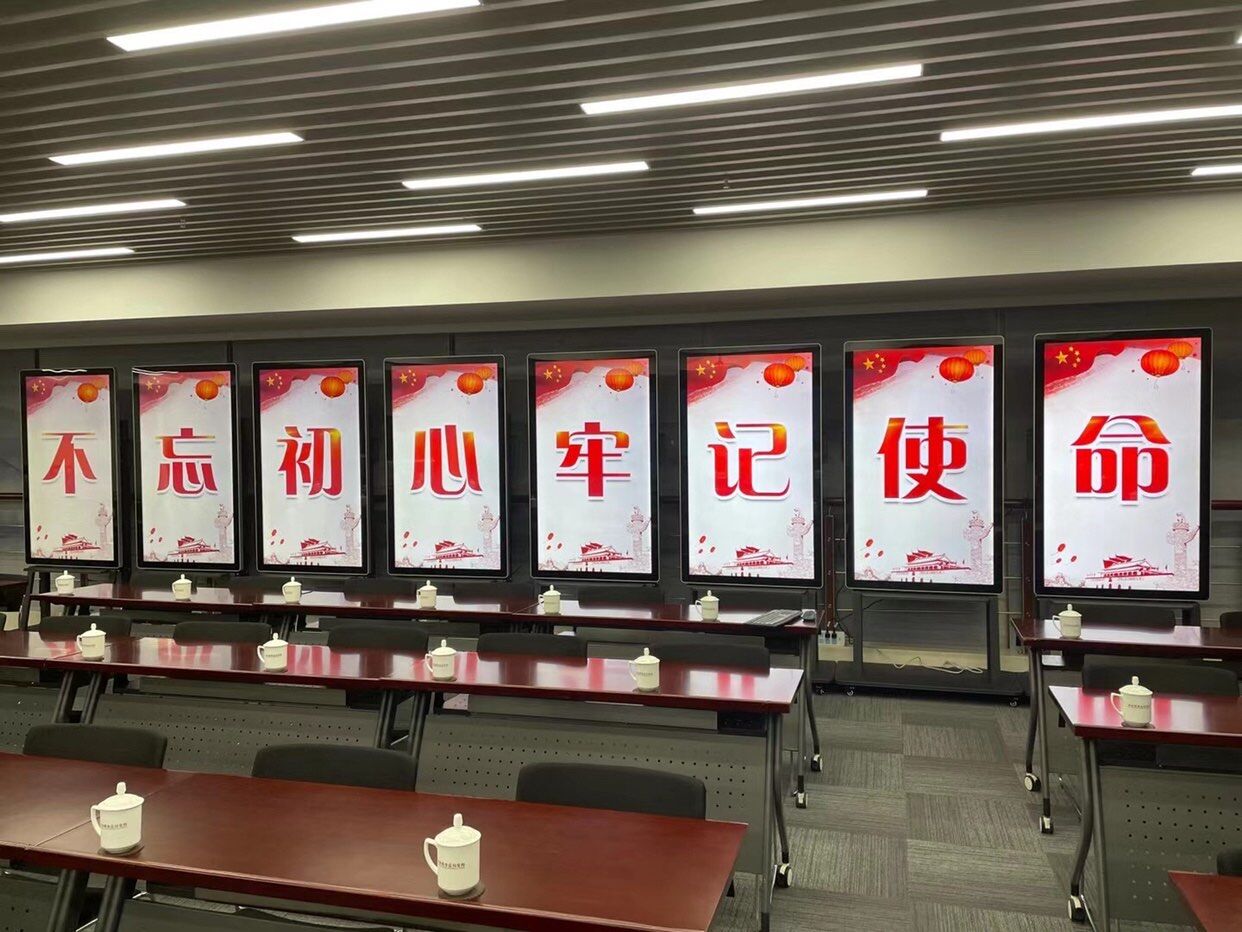 Let's look at several ways to use digital signage in the lobby of a company.
Company story
Use digital signage in the lobby of your company to eloquently and accurately broadcast your company's history, mission, vision, timeline, stakeholders, and achievements to potential customers and new employees. This method of sharing company stories is contemporary, acclaimed and innovative. Short company videos and customer success stories are also great things. They can tell you your story and at the same time solidify why and how your company is different.
Digital catalog
Give your visitors easy access to important wayfinding information. Using the digital catalog, you can add touch-screen wayfinding maps, contact information, suite numbers, etc. The digital catalog can be updated in real time from any location, and you can list tenants by floor, suite number or alphabetical order.
In addition to digital catalog listings, you can also personalize screen content with custom welcome messages for specific guests and customers. These messages can be pre-scheduled to be automatically played and expire at a specified date and time.
Lobby video wall
When visitors enter your company lobby, it is vital that you create a healthy and positive first impression. This defines the mood of the visitor throughout the visit. The best way to do this effectively is to use company digital signage in the form of a video wall (2×2, 3×3, 4×4, etc.). The TV wall will leave a deep and unique impression. This is a great way to make your brand stand out!
To add extra surprise, you can welcome guests with personalized welcome messages with images, text, and other information related to your guests. You can also use the video wall to display all kinds of fascinating content, such as new product information and advertisements, upcoming major events, current company news and social media feeds. It also allows for more personalized and practical customer interactions, which will attract visitors and guests the most.
Compared with the use of traditional poster signs or billboards, the impact of the video wall is much more important. After all, corporate lobbying is the main starting point for all visitors, whether they are new visitors or returning home visitors. So why don't you use digital signage in the lobby to create an unforgettable and engaging experience for your guests, visitors and employees, so that you can make the most of this opportunity?
---
Post time: Mar-20-2021