No matter what kind of high-tech products, it needs the perfect integration of external beauty and internal beauty to get a better user experience. This is no exception for touch all-in-ones, although the functions of touch all-in-ones are the user's First choice, but its appearance cannot be ignored. This time determines the later sales of the product and is also the main reason for the imperceptibility of users. What matters should be paid attention to when choosing the shell of the touch control unit?
1. The aesthetics of the shell, the product needs to be designed differently according to the different application scenarios, and try to choose a more beautiful and streamlined shell to meet the visual experience of mass consumers.
2. The quality of the paint of the shell, the quality of the paint will directly affect the overall quality of the touch all-in-one machine. The quality of the product's paint includes two parts, the inside and the outside. The paint inside the shell is mainly to protect the product under long-term use. No rust will occur, and the service life of the product will be prolonged. Under normal circumstances, the external baking paint needs to be flat without obvious unevenness.
 3.The safety of the shell and the safety of the control circuit include the safety of circuit design, the safety and convenience of the plug-in interface, the effectiveness of leakage protection, overload protection, and the heat dissipation performance of the product. The safety of the external structure includes selection The thickness and quality of the board, the safety and convenience of external interfaces, the safety and convenience of switches, and the stability of machine deployment.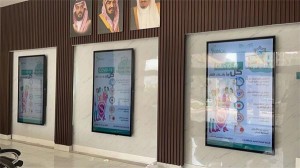 ---
Post time: Sep-23-2021