With the advent of the digital age, the living space of traditional media has been weakened, the status of television as an industry leader has been surpassed, and print media is also being transformed to seek a way out. Compared with the decline of traditional media business, the story of outdoor advertising is completely different. It is widely used in the scenes where we live, and the forms are more abundant and diverse. Subtle changes are taking place in the way of interaction between brands and consumers.
New audience for outdoor media
The new era has come. Technologies such as the Internet of Things will give energy to outdoor advertising. Big data will drive creativity to achieve online and offline linkages. The rapid iteration of technology makes people dazzling and all kinds of opportunities are fleeting. What advertisers currently need most is a platform organization that can understand consumers, find the inevitable connection between consumers and brands, and then provide effective methods, integrate various media resources, and visualize the entire delivery process. In the new era of platform development, it will be difficult for advertising media to survive alone.
No one does not like to listen to stories. The dramatic and emotional factors of stories are the key to the hearts of the audience. Whoever tells a good story in outdoor advertising can get the "heart" of the audience. The most typical example is NetEase Cloud Music, which tells a story about "us" in the subway. Behind every sentence is a story. Not only has the audience noticed its brand in a short period of time, but it has also become a classic case that cannot be bypassed in subway advertising.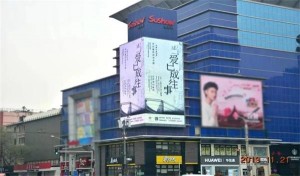 Today, the outdoor advertising market is becoming more and more standardized, and the potential market for LED outdoor screens has also been further explored, bringing new business opportunities to the development of LCD displays. Faced with such a huge Red Sea market, LCD display manufacturers should seize the opportunity and occupy an important position in the outdoor market.
---
Post time: Jul-02-2021