With the development of science and technology, there are many modes of presentation of large-screen interactive software, and the most concentrated use is the touch screen mode. With the development of touch screen industry technology, touch screens are constantly refreshing our understanding of life and Convenience at work, we must know that the slogan of a technologically powerful country is not just talk, but an idea that is slowly being realized. Our multi-function touch query software is an operating system suitable for Wingdows computers. It is quite easy to use with simple pictures and uncomplicated operations. There are many functions of the query software. Let me briefly introduce them below.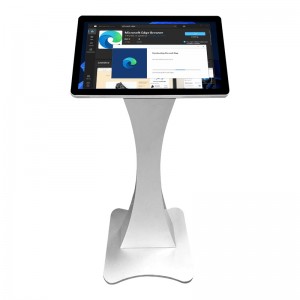 1 The display function of the home page can improve the appearance of the company in the custom company's publicity interface, and the scroll bar of the announcement can also be set at the bottom.
2 The display of articles and the display of multi-article lists can open sub-pages infinitely,
3 The picture display can be zoomed in and out through the touch screen operation, and all the details can be seen more carefully.
4 Video and audio playback, audio playback is generally a combination of sound and image with photos. The video is relatively simple, but it is also the most important point. The video mode is a mode that is easy to accept and absorb. And so greatly improve the effect of publicity.
5. The content search is in the stand-alone mode, which can search for some displayed data inside the software, and in the case of a network, the same information can be received and the related information can be searched on the web page.
---
Post time: May-20-2022