From LCD advertising machine to network advertising machine; from indoor advertising machine to outdoor advertising machine; from pure broadcast advertising machine to interactive advertising machine. The development of advertising machines has been at a steady pace, and the development of China's advertising machine industry has become more refined and refined. A company may specialize in the production of airport advertising machines, or subway station advertising machines, or bus stop sign advertising machines.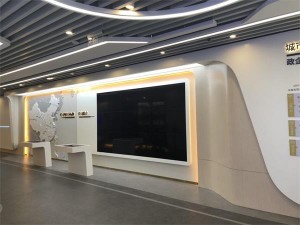 The advantages of the advertising machine are:
1. Customer broadcasts, change programs, simpler, can provide more user-friendly advertising playback control, so that customers' investment in advertising can achieve an excellent return, and have greater potential to attract customers
2. The advertisement broadcast processing has become more flexible and convenient: the network advertising player can easily handle the problem of program broadcast processing. All outlets arrange programs, replace, insert broadcast, and the broadcast organization only needs to use software control on the server processing end and issue instructions. It can be said that an advertisement can be placed on designated outlets in various cities overnight. , The speed is very fast, and the human capital is almost zero.
3. It is very convenient to maintain the advertising content: the traditional advertising player needs to use the computer to copy the content first, and then the special personnel will replace the CF card at the advertising machine outlets. The power is very low; the electronic online advertising player can be accessed through the Internet with one key. It can be over, and save a lot of manpower cost.
Outdoor advertising machine is a communication tool for dynamic content display. For companies, it is a very significant advantage to provide consumers with what they want faster than competitors. This is like parking staff, who need to provide faster service to consumers at any time.
---
Post time: Jun-22-2021